Regular price
Sale price
Rp 50.000
Unit price
per
Sale
Sold out
 Everything you need to make your own juice at home! Recipe and veggies made by us and fresh homemade juice made by you when you are ready to drink it.
Bok Choy White 300 gram
Green Yellow Swisschard 200 gram
Chocolate Mint 30 gram
Pineapple 1 pcs
Parsley 50 gram
Small Serves 600 ml / 20 Ounce / 2.5 glasses
Large Serves 1,200ML/40 Ounces/ 5 glasses
Bokchoy contains several skin nutrients like antioxidant carotenoids, vitamin C, vitamin K, folate, potassium and selenium. When these nutrients are combined with other superfoods, bokchoy juice is a great way to improve skin health and complexion.
The antioxidants in bokchoy provide excellent anti-inflammatory properties that help decrease the risk of chronic and silent inflammation. They prevent the body's inflammatory system from responding to triggers that are not real danger or damaging. The high content of vitamin K, which is a fat-soluble vitamin, has proven to be helpful at regulating the body's inflammatory responses, especially in the cardiovascular system.
Pineapple is the only major dietary source of bromelain. While it's found in the greatest concentration within the core of the fruit, it is also found throughout the sweet parts and in the juice. According to one study, pineapple can be useful in the treatment of sports injuries, thanks to the anti-inflammatory properties of bromelain.
The high chlorophyll content from parsley is an excellent blood purifier and builder. The vitamin C and iron content makes iron absorption more effective. Regularly drinking parsley juice (extracted using a gear juicer) helps bring up the hemoglobin count.
Chocolate Mint will give you additional taste of 'cacao' without any serious fat amount but healthy and tasty!!
Caution :
Bokchoy is a cruciferous vegetable. Individuals suffering from thyroid dysfunction should limit their consumption of bokchoy and other vegetables high in goitrogens.
Swiss Chard is high in oxalic acid. Therefore should be avoided by those who suffer from or are at risk for kidney stones, gout, rheumatoid arthritis, osteoporosis and those whose stomach is easily irritated.
Delivery Information

Please keep in mind that we deliver 3 times a week in your area. 

South Bali

Latest Order on Monday Afternoon (14:00) for Tuesday delivery
Latest Order on Wednesday Afternoon (14:00) for Thursday delivery
Latest Order on Friday Afternoon (14:00) for Saturday delivery

Ubud  : 

Latest Order on Sunday Afternoon (14:00) for Monday delivery
Latest Order on Tuesday Afternoon (14:00) for Wednesday delivery
Latest Order on Thursday Afternoon (14:00) for Friday delivery

--

We deliver to your area 3 times a week!

Monday :
Gianyar -Ubud - Pejeng - Sanur - Denpasar and surrounding
 
Tuesday :
Canggu - Kerobokan - Seminyak - Kuta - Uluwatu
 
Wednesday :
Gianyar - Ubud - Sanur - Denpasar down to Nusa Dua (Occasionally)
 
Thursday :
Tabanan Selatan - Canggu - Kerobokan - Seminyak - Kuta to Uluwatu (Occasionally)
 
Friday :
Ubud - Sanur - Denpasar and surrounding
 
Saturday :
West South Bali down to Nusa Dua and Uluwatu
Ordering Information

We have 2 payment options :

1. Manual Bank Transfer

2. Virtual Account Bank Transfer

3 Credit Card

4. Cash on Delivery 

5. Prepaid Store Credit - This method is when you purchase a store credit.
View full details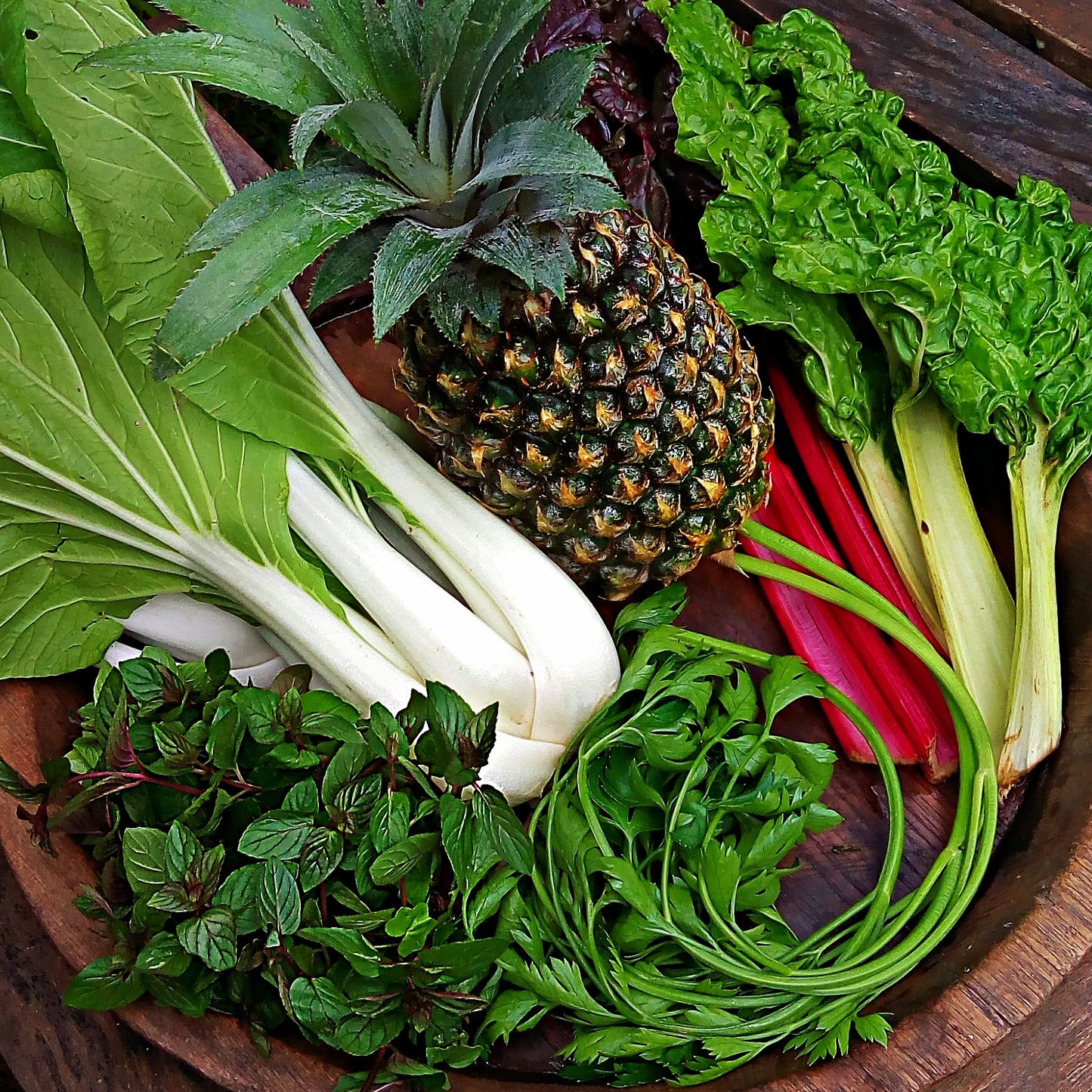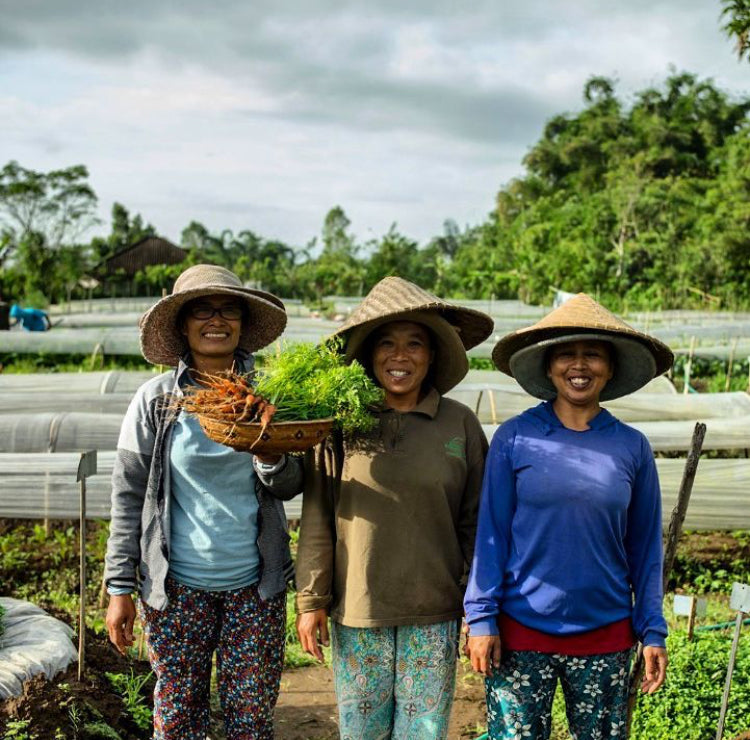 100% Fresh
We have been growing in Bali with no pesticides and other harmful artificial chemical for over16 years. Our field grow over 50 cultivated varieties of herbs and vegetables on our farm in Baturiti.