Regular price
Sale price
Rp 17.500
Unit price
per
Sale
Sold out
Mix of edible wilds with their healthy substance as given from the mother earth! They are growing freely in our farm while being good covers and absorbing all of the rare earth elements for human's youth and glory. It consist of multicomponent Purslane (Portulcasa oleracea), medicinal Gotu Kola (Centella asiatica) with Plantain (Plantago major), fresh sour Sorrel, Watercress, grassy flavor of Guasca / Galant Soldier (Galinsoga parviflora), local salad Pilea sp, crunchy Oxalis sp. and/or other unique seasonal greens mix of wildly planted greens full of nutritional and herbal values. It is medicine in a salad which also contains other species based on season such as :
Purslane- highest amount of omega-3 fatty acids (a-linolenic acid) of any leafy green. 
Wild arugula flowers- anti-oxidants
Watercress- high in antioxidants and with a plethora of disease-preventive properties.
Beet Root Greens- contains blood clotting properties, helps ward off osteoporosis, works with calcium to boost bone strength, and may also play a role in fighting Alzheimer's disease. Beet greens have a higher iron content than spinach, and a higher nutritional value than the beetroot itself.
Chickweed- is great for your skin and It replenishes the body with valuable trace minerals and vitamins as it flushes water weight from stored deposits. 
Oxalis and Sorrel- high in Vitamin C and Oxalic Adic
Nasturtium Leaves and Flowers- high concentration of Vitamin C and are also a natural antibiotic.
Snow Pea Tendrils- lacy deliciousness
Delivery Information

Please keep in mind that we deliver 3 times a week in your area. 

South Bali

Latest Order on Monday Afternoon (14:00) for Tuesday delivery
Latest Order on Wednesday Afternoon (14:00) for Thursday delivery
Latest Order on Friday Afternoon (14:00) for Saturday delivery

Ubud  : 

Latest Order on Sunday Afternoon (14:00) for Monday delivery
Latest Order on Tuesday Afternoon (14:00) for Wednesday delivery
Latest Order on Thursday Afternoon (14:00) for Friday delivery

--

We deliver to your area 3 times a week!

Monday :
Gianyar -Ubud - Pejeng - Sanur - Denpasar and surrounding
 
Tuesday :
Canggu - Kerobokan - Seminyak - Kuta - Uluwatu
 
Wednesday :
Gianyar - Ubud - Sanur - Denpasar down to Nusa Dua (Occasionally)
 
Thursday :
Tabanan Selatan - Canggu - Kerobokan - Seminyak - Kuta to Uluwatu (Occasionally)
 
Friday :
Ubud - Sanur - Denpasar and surrounding
 
Saturday :
West South Bali down to Nusa Dua and Uluwatu
Ordering Information

We have 2 payment options :

1. Manual Bank Transfer

2. Virtual Account Bank Transfer

3 Credit Card

4. Cash on Delivery 

5. Prepaid Store Credit - This method is when you purchase a store credit.
View full details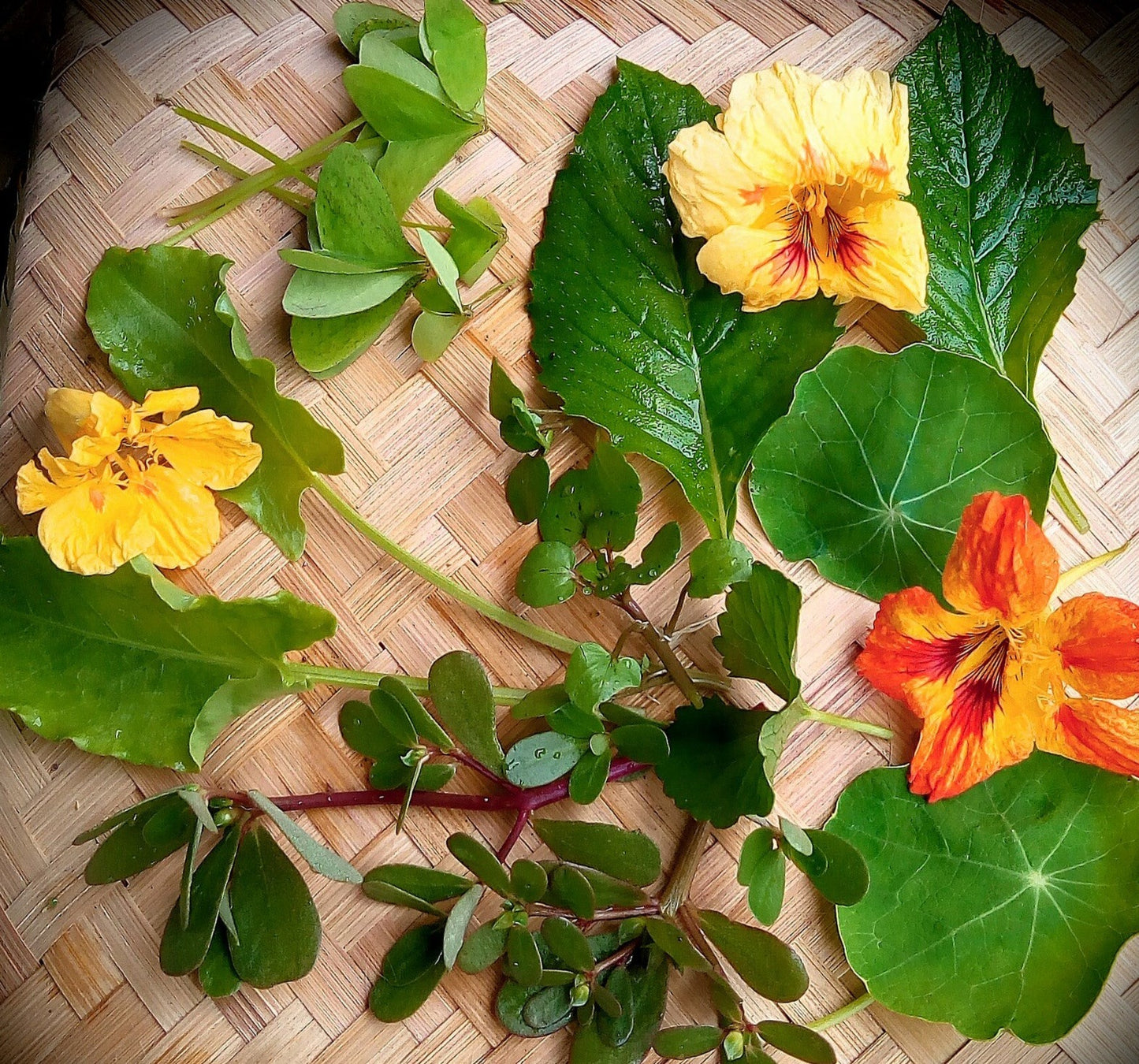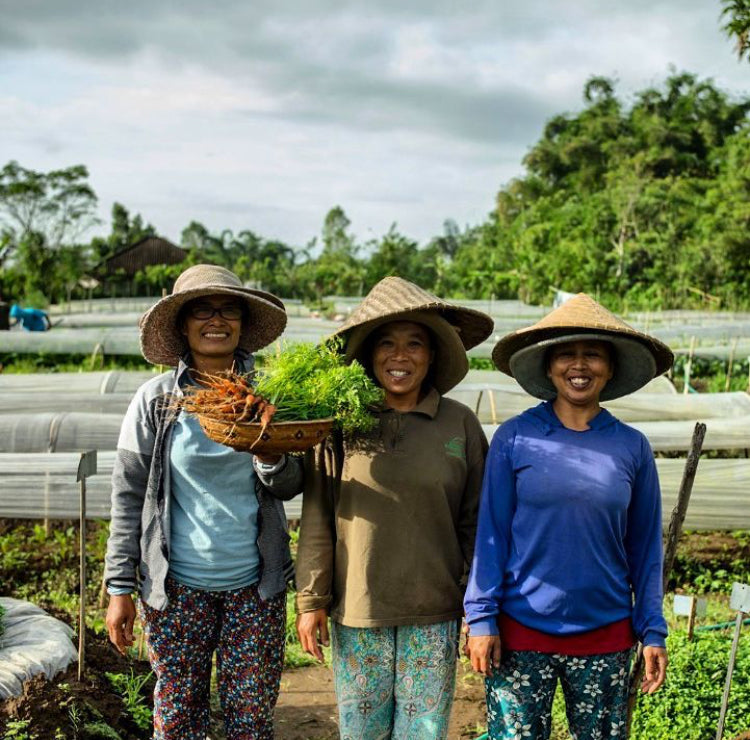 100% Fresh
We have been growing in Bali with no pesticides and other harmful artificial chemical for over16 years. Our field grow over 50 cultivated varieties of herbs and vegetables on our farm in Baturiti.