Regular price
Sale price
Rp 60.000
Unit price
per
Sale
Sold out
Everything you need to make your own juice at home! Recipe and veggies made by us and fresh homemade juice made by you when you are ready to drink it.
Jicama 300 g
Carrot 300 g
Beetroot 150 g
Turnip 200 g
Lettuce Deer Tongue 1 head
Spinach 1 bunch
Parsley 1 bunch
Small Serves 600ml
Large Serves 1,200ml
Jicama is good for agatizing the cardiovascular system, it helps decrease the change on heart and vessel diseases. In which Jicama is rich with vitamins A, B, C and K, makes it useful for alkalizing the blood. While turnip contains of powerful antioxidant that can reduce the risk on cancer, through helping the liver to process toxins. Spinach and beetroot helps in the balanced creation of red blood cell.
This fresh juice combination will help you to increase immune system especially towards your internal vital organs which mentioned above.
Tips :
Both of turnip and beetroot tops are succulent so its great to be added on your slow juicer. Make sure that your Jicama is peeled and juice it immediately otherwise they will oxidases. You can add more ice cubes if its the taste is too strong or letting them in the fridge for an hour to be chilled and have better taste
Delivery Information

Please keep in mind that we deliver 3 times a week in your area. 

South Bali

Latest Order on Monday Afternoon (14:00) for Tuesday delivery
Latest Order on Wednesday Afternoon (14:00) for Thursday delivery
Latest Order on Friday Afternoon (14:00) for Saturday delivery

Ubud  : 

Latest Order on Sunday Afternoon (14:00) for Monday delivery
Latest Order on Tuesday Afternoon (14:00) for Wednesday delivery
Latest Order on Thursday Afternoon (14:00) for Friday delivery

--

We deliver to your area 3 times a week!

Monday :
Gianyar -Ubud - Pejeng - Sanur - Denpasar and surrounding
 
Tuesday :
Canggu - Kerobokan - Seminyak - Kuta - Uluwatu
 
Wednesday :
Gianyar - Ubud - Sanur - Denpasar down to Nusa Dua (Occasionally)
 
Thursday :
Tabanan Selatan - Canggu - Kerobokan - Seminyak - Kuta to Uluwatu (Occasionally)
 
Friday :
Ubud - Sanur - Denpasar and surrounding
 
Saturday :
West South Bali down to Nusa Dua and Uluwatu
Ordering Information

We have 2 payment options :

1. Manual Bank Transfer

2. Virtual Account Bank Transfer

3 Credit Card

4. Cash on Delivery 

5. Prepaid Store Credit - This method is when you purchase a store credit.
View full details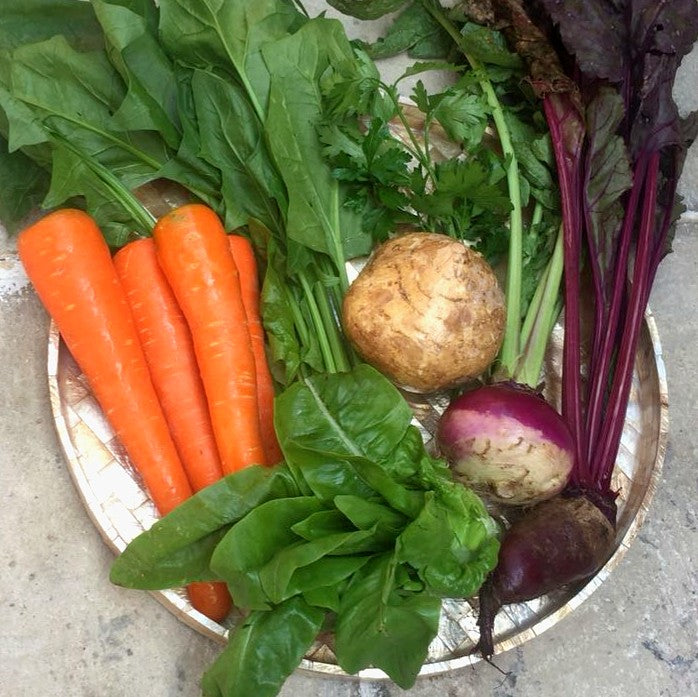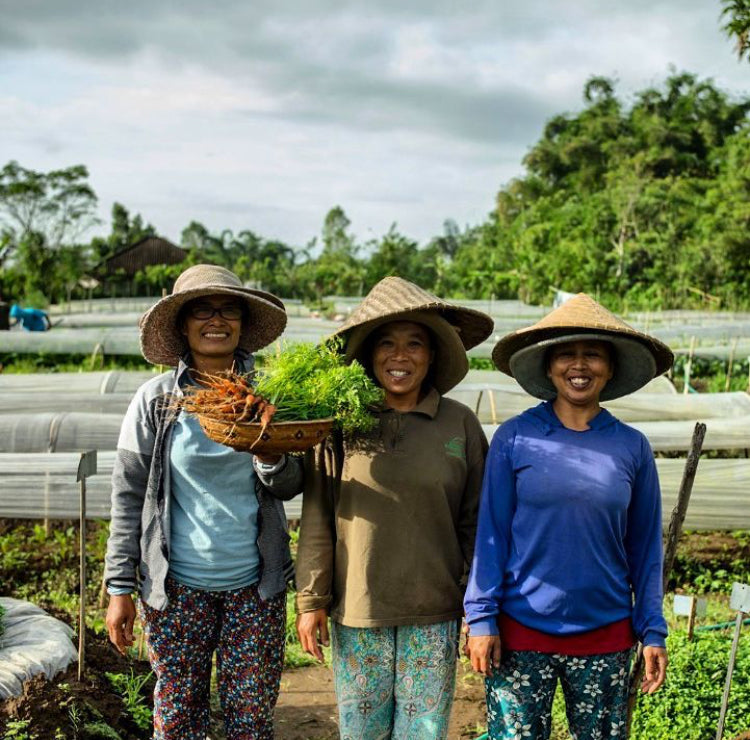 100% Fresh
We have been growing in Bali with no pesticides and other harmful artificial chemical for over16 years. Our field grow over 50 cultivated varieties of herbs and vegetables on our farm in Baturiti.